20 Free High-Res Geometric Polygon Backgrounds
Geometric polygon backgrounds are proving to be very popular resources for all kinds of web and print projects. They're great for filling out the background of websites and leaflets, or to add a splash of colour to flyer and stationery prints. I've been busy crafting a huge collection of 20 backgrounds each with different low-poly patterns and colour schemes for you to download for free! They're all 3000x2000px at 300ppi making them large enough for both print and web designs.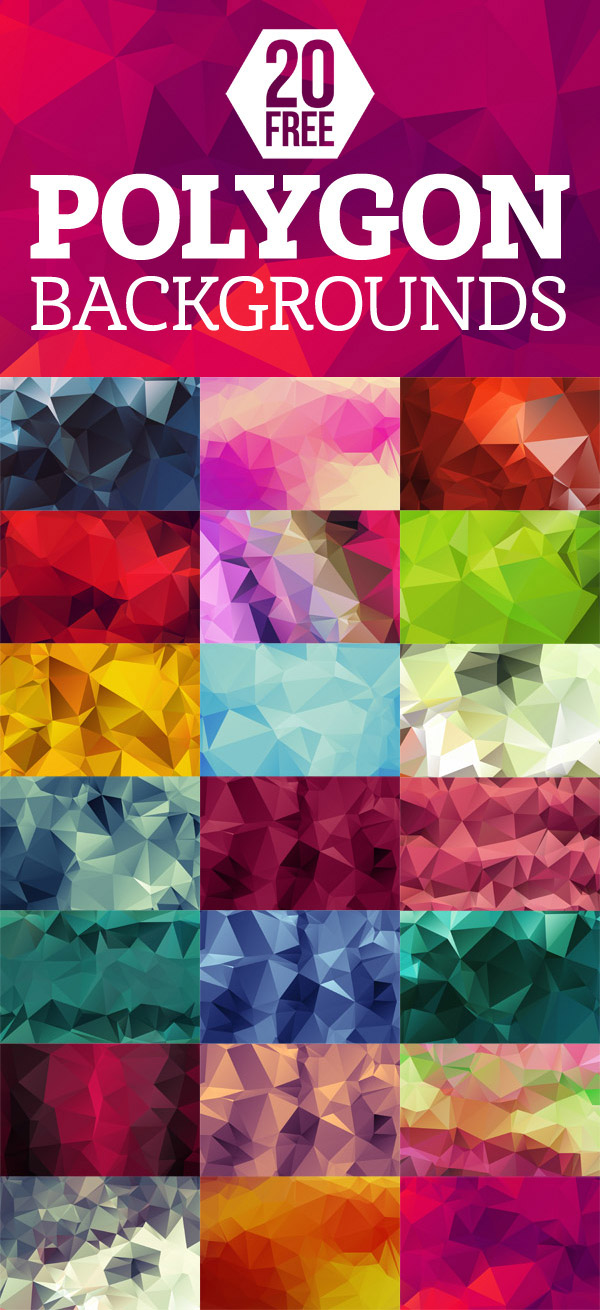 This free pack of polygon backgrounds contains 20 high resolution graphics made up of colourful poly shapes. They're perfect for filling out areas with vibrant geometric patterns, making them great for headers, flyers, advertisements, wallpapers or even as a background to present your portfolio work.
EDIT: For those interested in how they're made, it started out with a tool named I ♥ ∆, followed by colour manipulation and tweaking in Photoshop.
Download the free polygon backgrounds pack30mb
The post 20 Free High-Res Geometric Polygon Backgrounds appeared first on Blog.SpoonGraphics.